Podcast: Play in new window | Download
Subscribe: RSS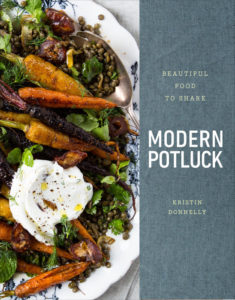 In food news, the Associated Press published a story Massimo Bottura using leftover food from the Olympics to feed the homeless in Brazil.
Love it or hate it, breakfast for dinner remains a hot topic in home cooking.
We both have immersion circulators but we tend to use them in very different ways. We compare and contrast.
Joy talks with Kristin Donnelly about her wonderful new book Modern Potluck.
And at the market this week, we're buying grapes.