Podcast: Play in new window | Download
Subscribe: RSS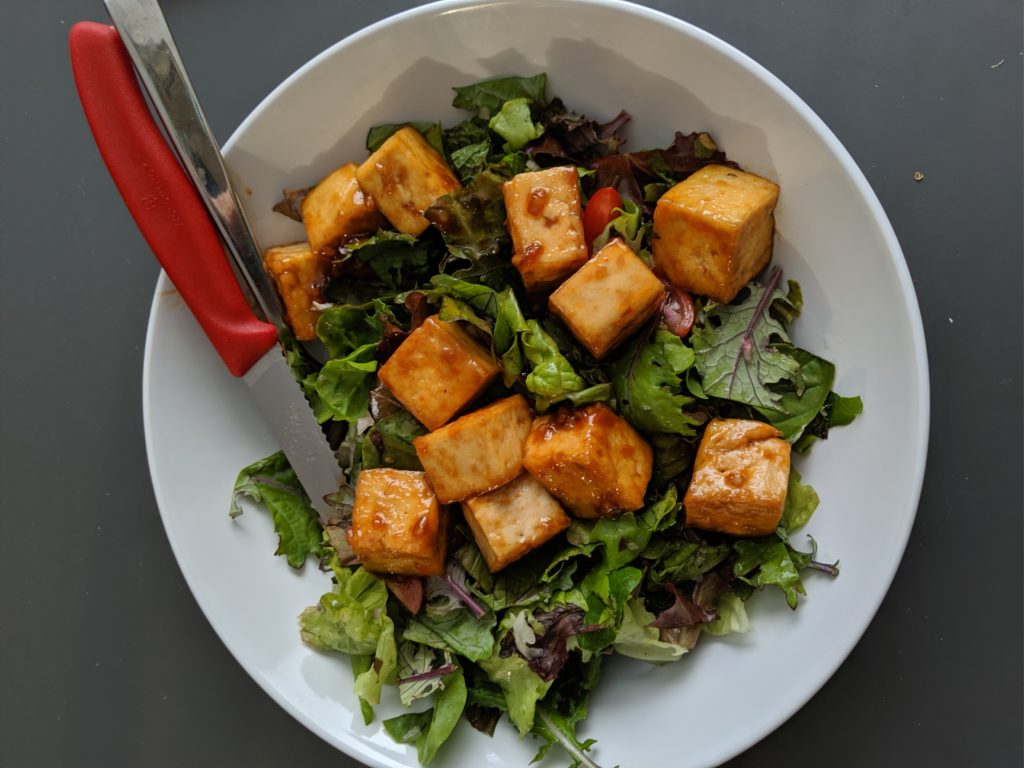 Marisa's maternity leave has begun! First up in our series of guest co-hosts is Joy's husband and Local Mouthful audio editor, Dan Call.
In food news this week, we talk about the case of a Florida couple that got an ordinance against front yard vegetable garden overturned. Via NPR's The Salt.
In our What's for Dinner segment this week, it's all about salad. Joy is spending the summer experimenting with salad making and documenting on Instagram with the hashtag #thejoyofsalads. Especially Shaking Tofu from Andrea Nguyen's Vietnamese Food Any Day.
In our How'd You Make that Segment, Dan walks us through his tried and true frittata making method. (Want a recipe? Here's one I wrote for the Washington Post. This one is Marisa's recipe from her new book.) Dan insists a frittata is no a recipe but a set of guidelines.
We also talk about our ongoing quest to find "our" supermarket and the things that make us like or dislike a particular grocery store.
And finally, in What We're Loving, it's local grains. Especially Pasta Lab pasta.
If you like what you hear, make sure to subscribe! Bonus points if you rate us or leave a review. Follow us on Instagram and twitter @localmouthful and help us spread the word about the show.