Podcast: Play in new window | Download
Subscribe: RSS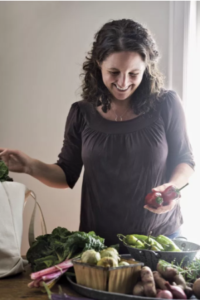 This week in food news, we discuss how tariffs affect farmers, via NPR.
In our What's for Dinner segment, Marisa talks about the smoked salmon pasta dish she whipped up.
In our How'd You Make That segment, we talk through Baby Bok Choy with Chicken, a recipe from Chinese Soul Food.
We've got an interview with Alana Chernila about her book Eating from the Ground Up.
What are we loving this week? Heaven Body Golden Wheat nonalcoholic beer from Wellbeing Brewing.
If you like what you hear, make sure to subscribe! Bonus points if you rate us or leave a review. Follow us on social media @localmouthful and help us spread the word about the show.