Podcast: Play in new window | Download
Subscribe: RSS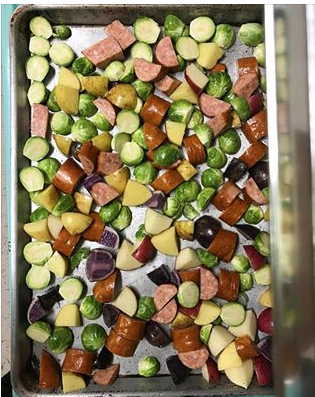 In food news this week, we talked about the FDA's plan to redefine the word "healthy" on food labels.
Marisa is the master of the quick and easy sheet pan supper, and she shares some ideas and tips.
Washing the dishes–do you love it or hate it? We discuss methods and philosophies about this everyday chore.
If you like what you hear, make sure to subscribe! Bonus points if you rate us or leave a review. Follow us on twitter @localmouthful and help us spread the word about the show.